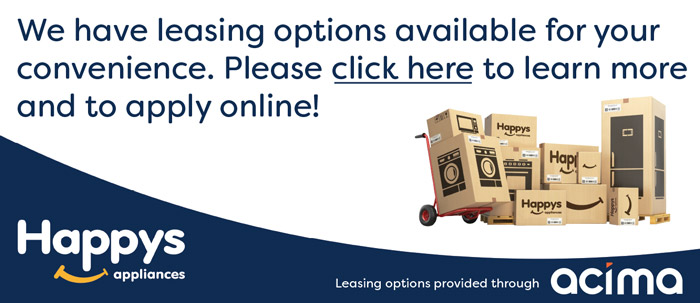 Financing
What do I need to qualify?
• US government-issued photo ID and SS# or ITIN#.
• Three months of history with your current employer or current source of income.
• Deposits totaling at least $1,000 per month into a checking account that has been open for 90 days or more.
• No NSFs, excessive overdrafts, or negative balances on your current checking account.
How much can I be approved for?
Up to $3,500.
How do I make my payments?
Once you've made your initial payment in-store, future payments are automatically deducted directly from your checking account. When do my payments begin? Once delivery has been confirmed and you are in possession of your merchandise, your first lease payment will be scheduled to fall in line with your next pay date.