Top 5 Kitchen Appliances Brands of 2022 (So Far)
10.24.22

The appliance industry is a vast one, full of different manufacturers all with their own styles and functionality.
Some manufacturers do come out on top, providing both quality and aesthetic for a decent price, while others sometimes go to the extreme to provide the customer with bells & whistles, which then drives up the price. Of course, as an appliance company, we have our own favorites based on experience and the recommendations of our salesmen, thus we have compiled a list of our Top 5 Kitchen Appliance Brands of 2022, so far.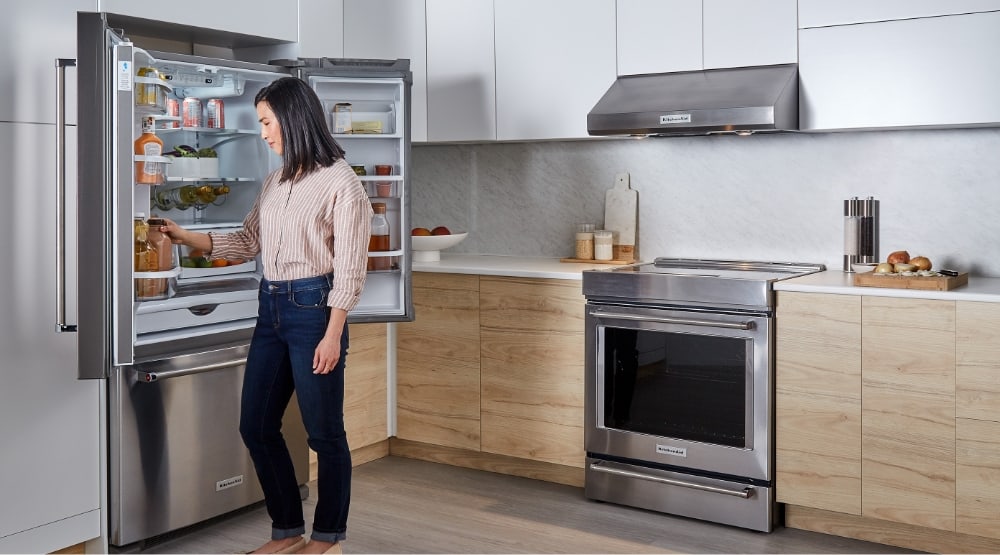 1. KitchenAid
KitchenAid is probably one of the most influential and well-known companies in the appliance industry. Founded in 1919, they are one of the few brands that has dedicated themselves to higher-end, high-quality kitchen appliances and minor appliances. From mixers, to microwaves, to high end gas and electric ranges, KitchenAid is our go to for providing an elegant and clean look for a customer looking to upgrade their kitchen space. Our specific favorite are their KRFC300ESS Counter-Depth Refrigerators, providing water and ice on the inside of the unit, allowing a nice clean and slim look on the outside, without sacrificing features.
2. LG
LG, or "Life's Good" is one of the biggest corporations in the world. From quality electronics like phones and TV's, to appliances like stoves and washers, LG is known for innovation within the appliance industry. With the start of their Smart appliance line within the last decade, LG has brought to the forefront the idea of creating smart home appliances with a suite of Wi-Fi and remote features able to create ease of use and peace of mind within every homeowner's mind. Along with a slew of features, comes amazing reliability and fresh aesthetic that no other company has been able to replicate. Our favorite unit from LG's line are their dual-fuel LSDL6336 stoves, providing a beautiful gas cooktop and electric oven, giving the customer the best of both worlds.
3. Frigidaire
Frigidaire has been in the appliance market for almost forever at this point. A well-known brand that is probably in our minds the most reliable and aesthetically pleasing brand on the market. Frigidaire has their hand in everything, common day-to-day refrigerators, retro-style microwaves, and even with their Professional Line of kitchen appliances that bring commercial grade style at a not so commercial grade price. Our favorite unit from Frigidaire is their FSDH4501AS dishwasher with three racks and stainless-steel tub. Great features at a great price, one cannot go wrong.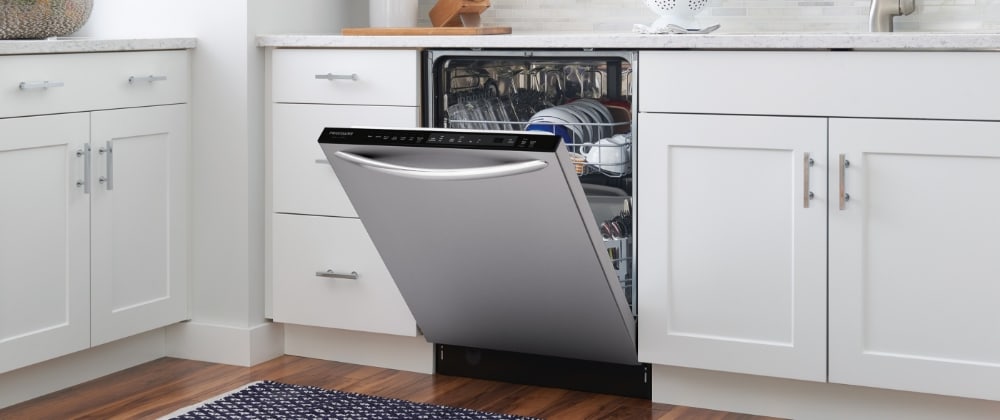 4. Samsung
Samsung, just like LG, is another contender in the appliance industry with their hand in a lot of different avenues. Established in 1969, this big global conglomerate is known for their technological advancements and their strive for sustainability. Best known for their Family Hub refrigerators that integrate tablets within the doors of the refrigerator, Samsung is well known when it comes to bells & whistles and innovative ways to create products. Our favorite refrigerator from Samsung is their RS28T5200SR, a side-by-side refrigerator at a really good price, with the same cubic feet of space as a standard French door.
5. GE
GE is another long timer in the appliance industry. Boasting an impressive 100+ years of manufacturing appliances, GE is known for reliability and different lines of quality. Boasting the best of both worlds between old-school type washers with little to no electronic features, to full-range electronic energy-saving appliances with their GE Profile line, customers can get the best of both worlds through GE and find exactly what they are looking for. Our favorite product from GE are their PVD28BYNFS GE Profile French Doors with their AutoFill technology on the water dispenser.